Watch Latest Episode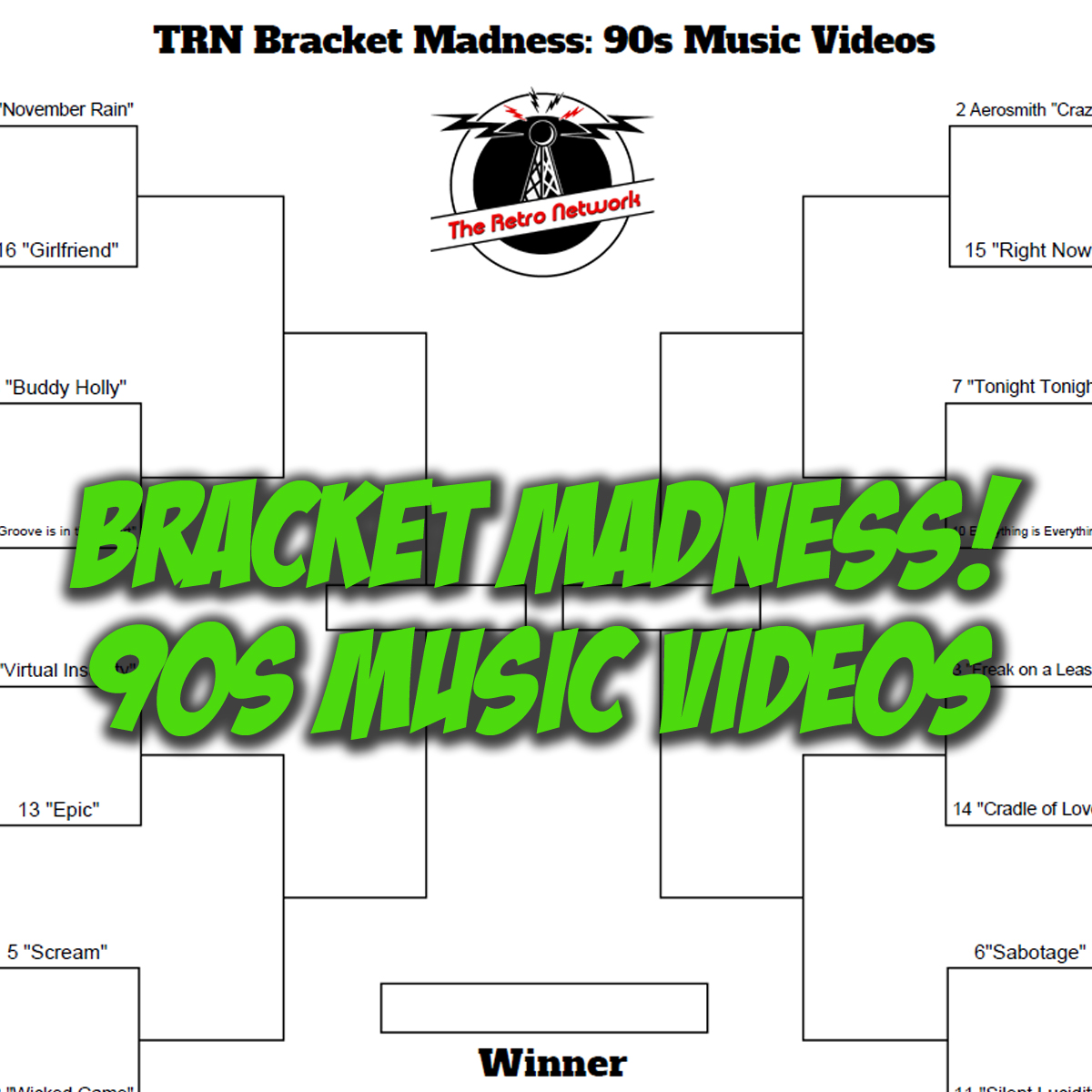 Bracket Madness - 90s Music Videos
The first Bracket Madness tournament is here! Join Tim (@oldschool80s), Kevin (@MaskedLibrary), Gary (@MileHighSamurai), Stacey (@geeky_vixen), and Jason (@RD80s) as they determine the champion of '90s Music Videos. If you want to fill out the bracket before listening to the podcast, click here.
20 music videos were chosen and seeded according to the most YouTube views. 4 play-in matchups determined the lowest seeds and then the podcast hosts vote for a winner in each matchup until a champion is chosen. Will one of the top seeds like Guns N' Roses "November Rain" or Aerosmith "Crazy" dominate the tournament? Or will one of the lower seeds pull an upset? Tune in to find out!
Support us on Patreon for bonus content including the TRN Drive-In '95 series reviewing 12 movies from 1995 and Grocery Stories featuring our experiences working at grocery stores in the '90s and early '00s. Consider backing us this week starting at just $2!
Follow The Retro Network Podcast Channel on Podbean or subscribe on popular apps like Spotify, iTunes, iHeartRadio, Google Play, Pandora, TuneIn, Stitcher, AND MORE!